Every year for the past 10 years our friends over at The Knot, have diligently surveyed and tracked the "National Average Cost of a Wedding", giving brides and planners an idea of not only how much couples are spending, but also where that money is going. According to The Knot's findings for the year 2016, the average cost of a wedding was $35,329. Increasing the average $2,688 from the year prior.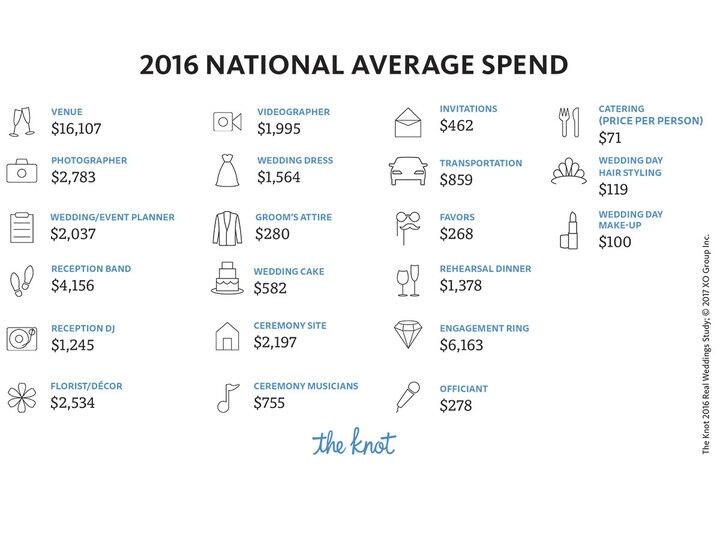 In the budget breakdown The Knot pegs three of the  largest investments as: the venue, the photographer, and the wedding planner. So let's talk about what these three crucial roles are in the wedding, why they are so important, and how they all  work together.
When it comes to the venue of a wedding, there is so much to think about, ranging from: the landscape, services provided by the venue, resources such as chairs or tables, catering options, and times they allow events to go until. There's a lot to think about in choosing the venue, so be picky and educated because it can make a huge difference in your big day.
Another item of business that requires a lot of attention is the photographer. When everything is said and done, and all the stress and craziness is over, the photos and memories will the only things left from that special day. The photos should capture every moment, every emotion, and every detail that you worked so hard on for months to perfect. The photographer should not only be someone well trusted to capture all of those, but also someone you like and get alongwith. They are going to be with you from your entire wedding day, so keep that in mind when deciding on who to work with.
Last, but definitely not least, is the wedding planner. A wedding planner can save couples thousands of dollars, making their fee well worth it. This is where all the loose ends get tied together, and all the messes are smoothed out. So far we have only scratched the surface on two items on a 21 item list. No couple wants to burn themselves out trying to figure all of these things out on their own, they should be preparing for the happiest day of their life and the process should be fun for them! A planner often becomes the couples best friend during this time because the planner negotiates and handles any chaos on the couples behalf. Most importantly, the planner helps save you money and knows the right questions to ask! Additionally, the planners make everyone else's job easier because of their intimate involvement. One of the nice things about hiring a planner is that they will know your wedding details and can handle problems that arise with your best interest in mind. Wedding planners know the industry, they know how to talk to your vendors, and they know how to make your day a success because they love what they do.
In the end, money talks. We only went over three items, but there is so much more involved. Every wedding and every couple is different in what they want and thier budget. Spend money on the important things and do not feel like you have to splurge in every category!
Photo Credit: 1) Source: theknot.com 2) Molly McElenney 3) Molly McElenney 4) Robert Westerman